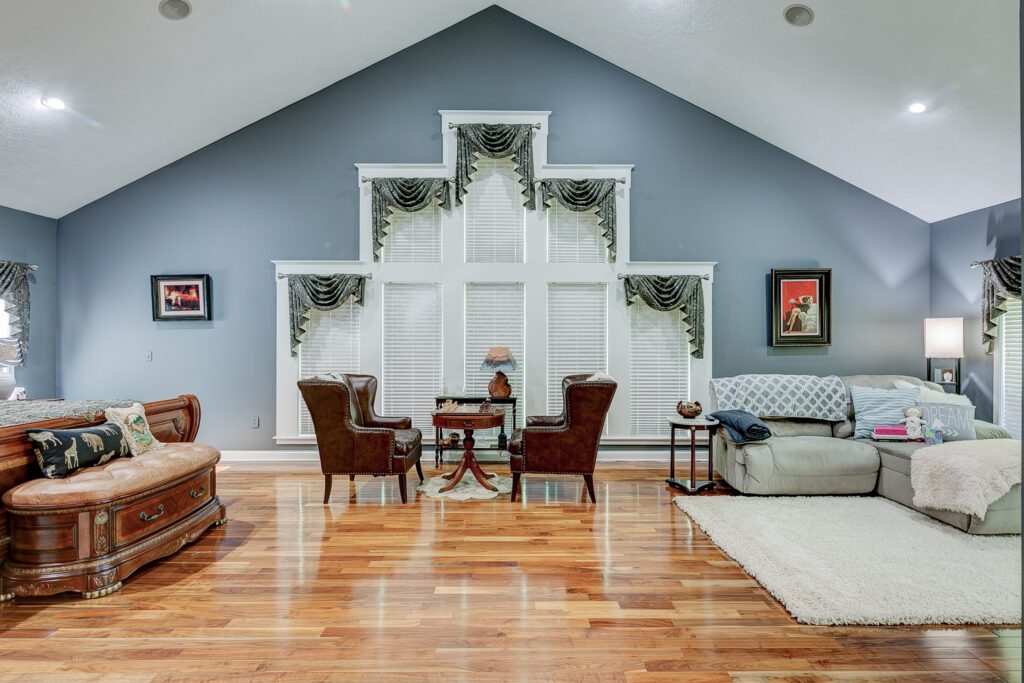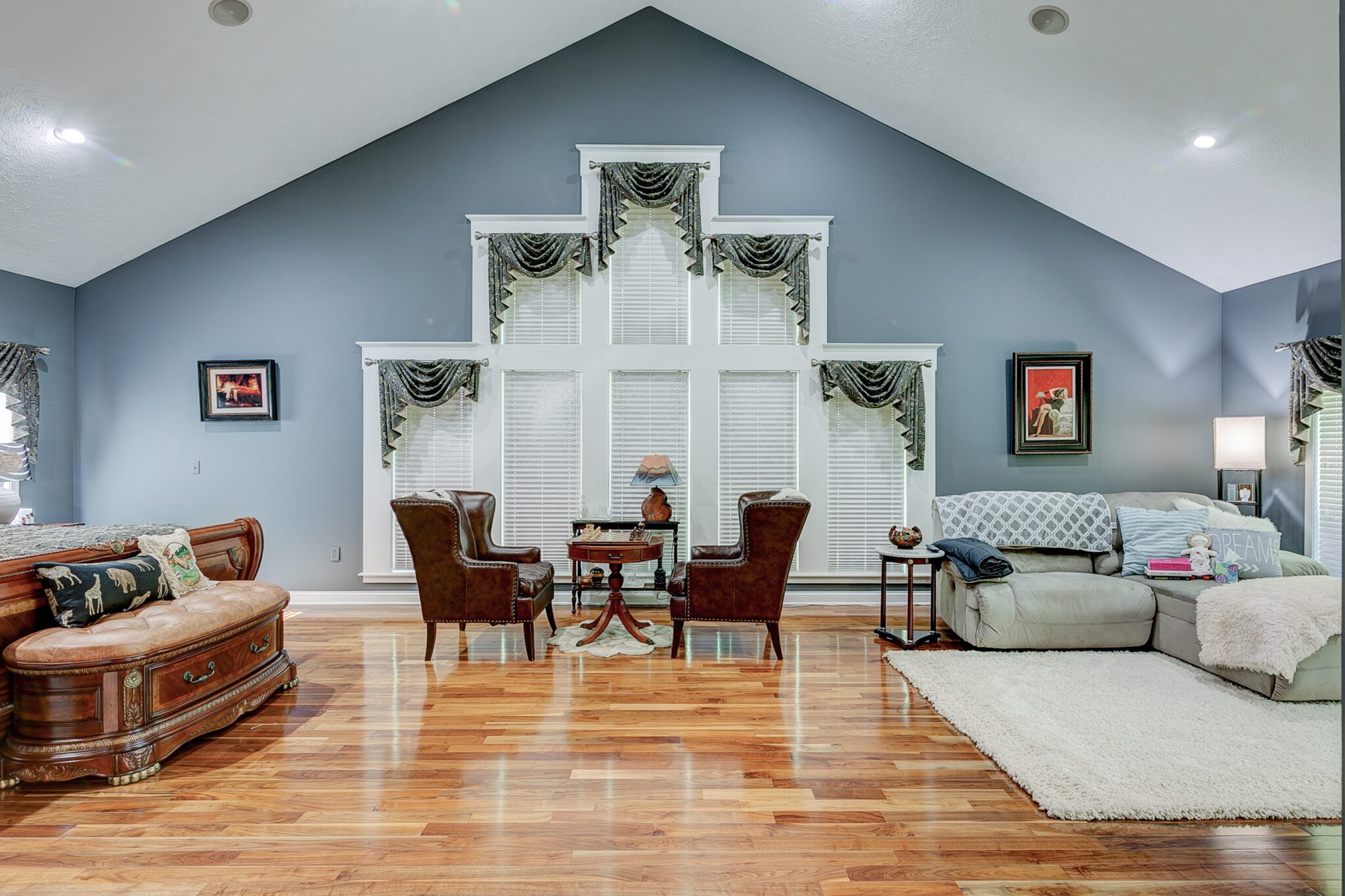 Here at Ideal Property Images, we're all about creating a strong first impression. For many homeowners looking to sell, this entails prepping their home for photos/open houses by way of decluttering, depersonalizing, and decorating. This can be a huge undertaking but it doesn't have to be an expensive one – with the right preparation, you can sell a property and save money in the process.
Walls
Before you tackle finer intricacies like furniture, plants, and lighting, it's a good idea to get the larger projects out of the way. Your walls are a crucial factor when it comes to selling a property – not only the paint (although this is important) but also features such as artwork, posters, and mirrors. If you don't trust your own taste, it's okay to go for a simpler appearance and aim instead to declutter. It's free to do so – just remember that there needs to be enough scenery for viewers to imagine themselves living in it.
It's true that buying preferences change every year, which is why you should aim to keep a close eye on the latest home decorating trends. At the time of this article's publication, it's all about earthy tones and neutral colors, such as grays, browns, and creams. A fresh coat of paint in one or two of these shades can completely revamp the property and increase its value. If possible, try to avoid reds and yellows as these can ruin lighting and interfere with photography.
Furniture
Clean, inviting furniture can make a profound difference when trying to sell a property. Not only will it reflect better on the property during viewings but, if a buyer decides to buy fully furnished, you can expect a 30% markup on the original price. The question is, how can you strategically arrange furniture and decor to maximize your home's appeal without heavy spending? Much of this process involves the removal of items that hurt a property's image – realtors often advise getting rid of about half of furniture as more space helps your home to look bigger.
It can sometimes prove quicker, cheaper, and less stressful to reupholster furniture than to buy new or rent. If you have items that are of high quality but have become damaged, you should consider searching for and reaching out to an 'upholstery shop near me.' The amount you spend on upholstery will depend on the furniture type, type of fabric, and degree of customization – this can range from $40 for a chair to over $3,000 for a large family couch. Before meeting with a company to receive a quote, make sure that you've checked online reviews and carried out a background check.
Ambiance
In real estate, ambiance means creating a captivating mood and atmosphere for viewers. The trick to achieving a strong ambiance is multi-fold – you'll need to use natural-looking lighting, fresh foliage, and the services of a professional photographer if you want to achieve optimum ambiance. Keeping all this within budget is about balance – for example, it's often worth splashing out on expert services but saving money on decorating supplies by buying from local home goods shops.
Choosing the right lighting is not always easy. It helps to have plenty of large south-facing windows, but even then you'll need to make adjustments for night-time viewings. A good rule of thumb is to use all three light types – general, accent, and task (wall lights, cabinets, and lamps, for example). For powerful light sources, make sure to diffuse off large surfaces like walls as this will gently brighten the whole room. Remember, perfect lighting means a lot less if it's not captured well in photography. Hiring a professional for your show images will likely increase the traffic of viewings to the property and affect the speed of sale.
Staging your home correctly is about research as much as it is about spending. If you read up and know what you're doing, you'll ultimately save yourself a lot of money, headaches and sell your property faster.
Ideal Property Images is a veteran-owned, family business working hard to provide premium real estate listing media at a reasonable price. Visit https://idealpropertyimages.com/ today and see how our services can benefit you.